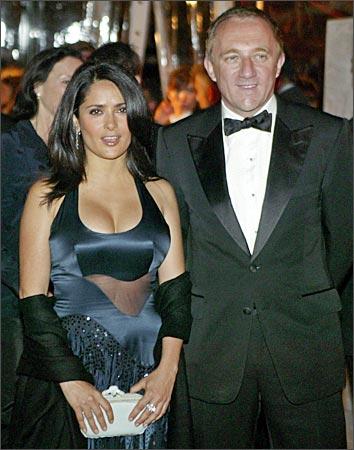 Salma Hayek has tied the knot with French magnate Francois-Henri Pinault in Paris on Valentime's Day.
The couple exchanged vows in a civil ceremony at the City Hall in Paris' 6th arrondissement, reports ABC News.
The actress, 42 and the 46-year-old chief executive of the French luxury and retail group PPR SA, have a daughter named Valentina, who was born in 2007, several months after they announced their engagement, reports ABS CBN News.
The couple had called off their engagement last year.
News of the nuptials was confirmed by Hayek's spokeswoman, Cari Ross, in an e-mail on Monday.
Photograph: Manuel Silvestri/REUTERS