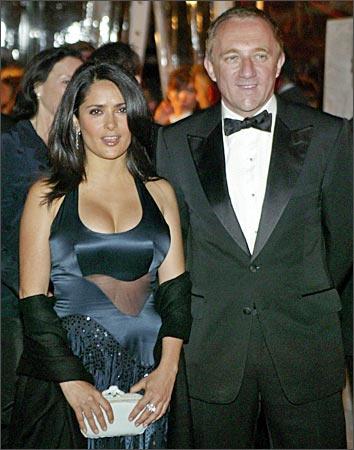 Academy winning actress Salma Hayek's husband, French tycoon Francois-Henri Pinault was held hostage in his car by staff angered over 1,200 job cuts at two of his stores.
Pinault who married Hayek last month was held for an hour by 50 staff after a meeting in Paris until freed by riot police, Mirror Online reported.
The 46-year-old billionaire who has shares in Gucci, Converse and Christie's auction house among others, has a young daughter Valentina with the 42-year-old Freida star.
Pinault was the fifth "boss-napping" victim in a month during times of unrest as organisations lay off employees due to the ongoing recession.
Text: PTI | Photograph: Manuel Silvestri/Reuters