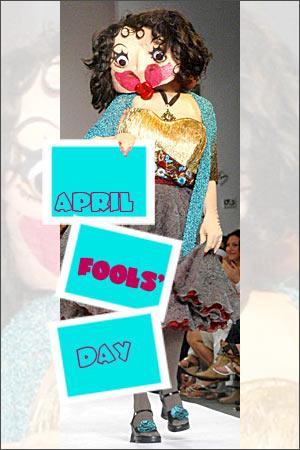 Gotcha!
It was such a wardrobe malfunction that this lady came out wearing something totally wrong, and not what you thought it would be!
Well, it's April Fools' Day, so we couldn't help ourselves here!
It's the time of the year that truly brings out the prankster in all of us, and we couldn't resist using the wardrobe malfunction thingy. After all, it's been known to happen before.
April Fool or not, don't forget to check out our spread of Bollywood's sexiest men and women strutting their stuff at the ongoing fashion week.