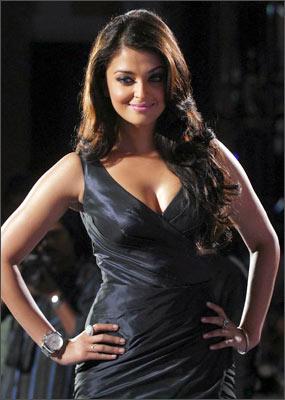 Aishwarya Rai Bachchan may have missed out on Dostana but she will be seen in Karan Johar's next production.
"I didn't do Dostana because I felt it was more about Abhishek Bachchan and John Abraham," Ash said at a product launch. "It was supposed to be our first [romantic] film after our wedding, in which I would have ended up with another hero [Bobby Deol]. I felt it would not give [the right] message.
"Sarkar Raj was a different kind of role, it was not a romantic story. It was appreciated by people. I felt that this would not be the same case for Dostana," Ash added.
But how did she feel when Abhishek kissed John in the film? "Did you see the film?" Ash asked the journalist concerned. When the journalist replied in the affirmative, Ash asked him if he liked it. When he nodded his head, she said, "That's all that matters. I know people loved it, so it was fine by me."
Photograph: Arun Patil