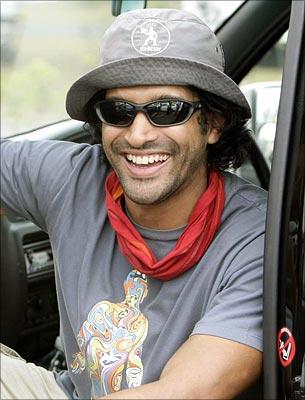 Friday evenings in front of the telly will never be the same again. Get ready some witty, vivacious, glamorous, crazy, humorous and juicy entertainment all courtesy, Farhan Akhtar.
The Rock On actor is the host of Oye… It's Friday on NDTV Imagine. The show promises an hour of cutting edge humour, dazzling performances, news making guests and edgy style all rolled into one. 
"This show is something I want to watch...it has no rules and no boundaries...and its only aim is to entertain.  I've done a lot of different things in my life and career and the reason I want to be a part of Oye.. It's Friday is because it is so excitingly unconventional," Farhan says.
Farhan is the first in the line of seriously irreverent, seriously interesting personalities that will host Oye…It's Friday. These hosts will switch and swap over the course of the series week after week.