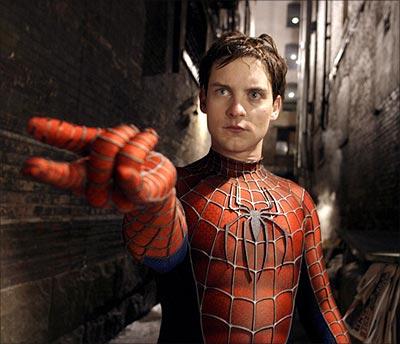 Tobey Maguire, who rose to fame with his role as Peter Parker in the Spider-Man films, has been signed on for Spider-Man 4 and 5 too.
The 33-year-old actor is set to work with director Sam Raimi, who too has been roped in for the future instalments, reports the Daily Telegraph.
Though the plot remains unknown, Maguire will be shooting back to back for the two movies much like the Lord of the Rings.
However, it remains yet to be revealed whether Kirsten Dunst will be returning as Maguire's on-screen love interest in the adaptation of the hit comic book.
According to the Hollywood Reporter, playwright David Lindsay-Abaire might just soon write the script after finalising his talks with Columbia.
Text: ANI