This weekend, I was in the mood for James Bond. Thoroughly underwhelmed by Sebastian Faulks' upcoming novel taking on the character -- don't take my word for it; read an extended extract of it here -- but still in the mood to hear about dinner at Blades, I picked up one of my old tattered-yet-lovely Signet editions of the classic Ian Fleming novels, and devoured The Man With The Golden Gun.
It's a fine novel, opening with a brainwashed James trying to assassinate M, then treated with electro-shock therapy and finally sent on a do-or-die suicide mission to go and kill a legendary assassin called Scaramanga. It's always mega to revisit Bond, but the thing that struck me on this reread many years later was how drastically different the film was from this book.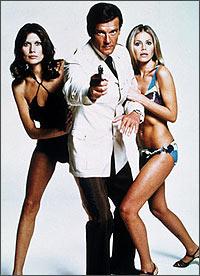 The film, which featured Christopher Lee (Ian's cousin, by the way, and initial choice for the role of Dr No several films ago) as a fine Scaramanga, was a rather silly and comedic Roger Moore starrer which never really worked. Of course all the Bond movies took major liberties with the fabulous texts, but most of these were cinematic.
Fleming detailing out a dossier with meticulous precision, or minutely explaining just how bartenders cheat with martinis, might not translate rollickingly enough to screen and that's fair. Yet this book, the last Bond novel, written when Fleming was already thinking silver-screen enough to model his Bond on Sean Connery, makes for a great high-drama plot, perfect for the screen. Instead, the Guy Hamilton film features midgets and random martial arts farce. Gah. It's a tough call, really, translating the written word onto the big screen.
Leaving aside basic considerations like length and narrators and internal monologue, the question arises as to how much a book should be changed? And whether a book can, by itself, translate directly onto screen with extreme loyalty? How loyal is too loyal? And where's the fine line separating ingenuity and blasphemy?
The Godfather, of course, is the supreme example of cinematic loyalty. According to legend, Francis Ford Coppola ripped a couple of copies of the novel apart and stuck the pages down on massive cardboard sheets, finally bound together to make a gigantic Godfather bible which was carried onto set every day of the filming. Detailed shooting notes would be scribbled all around each page, and so -- while several subplots were trimmed and other crucial ones, like Vito Corleone's story, were bundled into the sequel -- this remains the primo example of a writer's work making it to screen gloriously unscathed.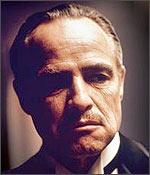 The argument then could be put forward that this is merely so because novelist Mario Puzo collaborated with Coppola on the script, but this idea doesn't honestly hold much water since the novelist -- like the screenwriter -- can be completely rogered any way the director wants. Take Stanley Kubrick, for example. Stan made a career out of filming unfilmable novels with spectacular genius, and while his 2001: A Space Odyssey led the way forward for Arthur C Clarke, Stephen King disowned Kubrick's The Shining and, most memorably, Vladimir Nabakov was always annoyed with the lovely take on Lolita. Kubrick himself was all too aware of the difficulties of translating a controversial novel about paedophilia into a movie.
The film's iconic poster itself defiantly asks 'How did they ever make a movie of Lolita?' How, indeed. Taking one of the finest novels of the 20th century and potentially altering it was no small ask, and Kubrick slyly hid behind Nabakov, collaborating to create an adapted screenplay -- only a bit of which he finally used, while sharing the screenwriting credit (and the possibility of blame) with Nabakov himself.
Yet both finished products are masterpieces in their own right, while Adrian Lyne's 1997 film that stayed impressively book-accurate emerged a hardly watchable dud. What worked for Nabakov and then Kubrick was obliqueness and diversion while dealing with a strictly unsavoury subject.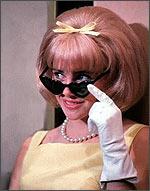 Nabakov used massive articulate writing, and Kubrick astonishingly lyrical cinema, to the same effect: to steer clear of erotica while staying spiritedly sexy; to sell us the ultimate in loathsome narrators. It's a subject that's easy to sensationalise, and while both the original book and the film are undeniably scandalous, they are never vulgar despite the premise virtually dictating them to be.
So the question becomes one of capturing the spirit, then, rather than the details. Christopher and Jonathan Nolan's fine adaptation of Christopher Guest's The Prestige is practically a masterclass in making a film dramatically different from the original, yet retaining the freshness and verve of the characters, and the principal conflict.
The Coen Brothers took