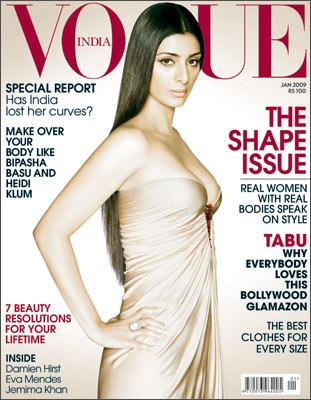 The latest issue of Vogue India features a very curvy and gorgeous-looking Tabu. We haven't seen this actress in a long time, and love her look here!
"Whether you celebrate the Indian volupte, or debate over India trying hard to loose her curves, shape remains an important issue and pre-occupation for us. Keeping this in mind, our January issue has been dedicated to shape -- dressing for each size, women who have embraced their unique shapes and living your fittest life ever.  Tabu embodies the quintessential Indian silhouette for us. A consummate performer and an earthy beauty, she is undoubtedly the champion for both real curves and real women," explains Priya Tanna, editor of Vogue India.
Grab your copy today.