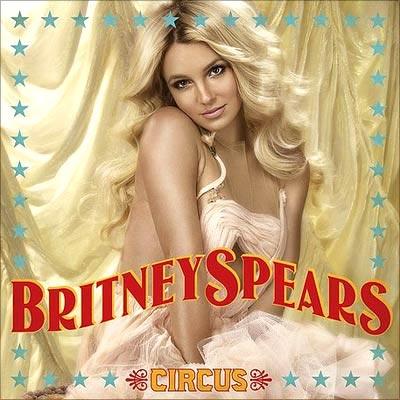 Pop singer Britney Spears seems to be leaving no stone unturned to ensure the success of her promotional tour for her latest album
Circus
.
The popstar stepped out in another revealing outfit on a Japanese television show while performing her hit Womanizer, the Daily Mail reported.
Britney wore a black and gold bra, white top hat and black satin hot pants on the Japanese show Hey! Hey! Hey!.
Her cheek was painted with a fake tattooed heart and she performed with her troupe of dancers, dressed in a circus costumes.
Her daring choice of outfit was clearly an attempt to ensure interest in her repeatedly recycled Womanizer routine, which she has performed identically in four countries. Even in the Far East, where fans are known to enjoy wacky and extrovert routines, her costume raised eyebrows.
On the rival television show Best Music Artist on Tuesday, Britney appeared to be miming the lyrics as she strutted up and down the stage in her outfit.
In recent weeks, Britney has performed an identical routine Womanizer in France, Germany, the US and on Britain's music reality show the X Factor.
Britney has been jet-setting around the globe over the past few weeks to mark her comeback after a rocky two years following her divorce with Kevin Federline.
Despite winning an MTV Award in September and getting no 1 hits with her single Womanizer, her recent television performances have prompted speculation that the singer is not quite ready for her comeback.