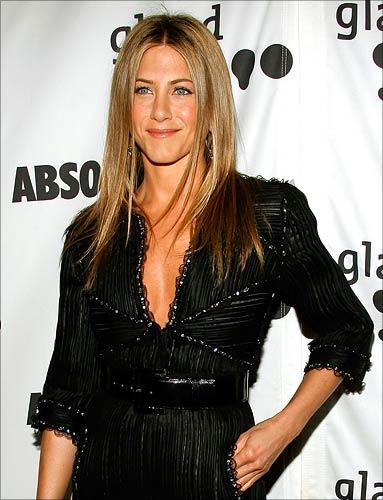 Hollywood photographs and trouble often waltz together, and the latest in the long line of racy celeb pix generating controversy stars Jennifer Aniston. You're
Friends
with her, aren't you?
To cut a short story shorter, Ms Aniston features in a 2009 desktop calendar, which has her steaming up the month of November under a stream of water in a very un-Jen pose. We aren't saying more.
If you're wondering what's wrong with a little November heat, here's the catch: The photos reportedly don't mention the photographer's name.
A representative for Aniston told Fox News that 'I don't think this (the photo/s) is legal'.
The sweet girl-next-door star -- who is probably a bigger star in these parts, thanks to those Friends re-runs on Star World, than even Angelina Jolie :-) -- had sued an adult mag and a paparazzi shutterbug two years ago for clicking her sunbathing with even less on.
Meanwhile, if you are the inquisitive sort who wants to see the calendar, we are, alas, not going to provide the link in this feature. Be advised, it is not recommended viewing for minors and prudes.
Photograph: Getty Images