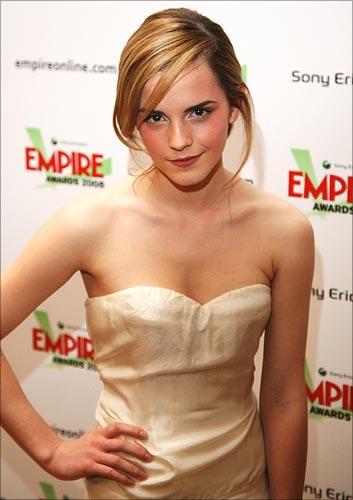 What do Harry Potter stars do after the magic fades? Appear nude, it would seem.
First, it was the boy playing the Boy Who Lived, Daniel Radcliffe, who bared it in a play called Equus. And now, it seems Emma Watson's turn.
Watson, who plays Harry Potter's geeky-turned-beautiful inseparable friend Hermione Granger in the movies based on the super-selling books by British author J K Rowling, said recently that she was open to going nude for a good director, because 'it is part of my job' as an actress.
And the example of such a director? Italian arty filmmaker Bernardo Bertolucci, she said.
But, Watson told Britain's The Sunday Times Style magazine, she wants to concentrate on her studies as well, and has 'enough to hold me together without fame.'
She also said that 'the public are desperate' that she date Radcliffe of Rupert Gint, who plays Harry's best buddy Ron Weasley. In the books, Hermione goes on to date -- and eventually marry -- Ron.
Photograph: Getty Images