More industry tales from our behind-the-scenes reporter:

Where is Madhuri?

As far as we know, Madhuri Dixit is babysitting her two children in Colorado in the US.

She rarely makes a public appearance but it's amusing to see that the media is more interested in bringing her back into limelight than the actress herself.

The latest: Madhuri is going to make a comeback in a film with Shah Rukh Khan, to be produced by Yash Raj Films.

Earlier, we heard that she was going to be Raja Ravi Varma's muse in Ketan Mehta's film. But that fell through.

It's surprising that Madhuri can still make so much news even though she doesn't live in the same country, and was last seen in a movie in 2002.
Maybe Mads should start a blog on her whereabouts and film committments.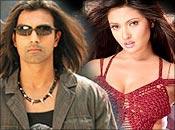 Riya-Ashmit: Casting coup?

Recently, there was a report that Riya Sen refused to work with Ashmit Patel after the MMS scandal.

What a statement!

Is Ashmit one of the most sought after stars after his film with Urmila Matondkar called Banaras?

Do girls go crazy when they see him? Or do guys get jealous of him?

Do producers line up outside his home to sign films?

Sab Ki Leta Hai wonders why Riya would waste her time making such statements.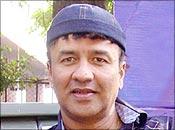 Annuu Malik!

We don't know whether Anu Malik reads Sab Ki Leta Hai.

In our last column, we asked where he had disappeared. We also mentioned how bad luck had befallen him.

Did he learn a lesson from us? Or what? Because he seems to have changed the spelling of his name.
Anu Malik has become Annuu Mallik.

Well, let's hope he gets all the luck he wants, before another nasal sensation creates more havoc in his career.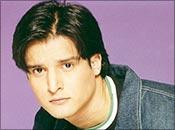 Jimmy Shergil: The next SRK?

Jimmy Shergil recently said: I want to be the next SRK.
Now, we were intrigued, and decided to find out more about him. And we realised that he has been in the industry for ten years.
But in the ten years since 1996, he hasn't even been SRK's substitute. For example, producers would approach Rajendra Kumar when they could not afford Dilip Kumar in the 1950s and 1960s.
So here's our advice to Jimmy: Do not talk big. Find your own niche, rather than trying to be like Bollywood's biggest superstar.