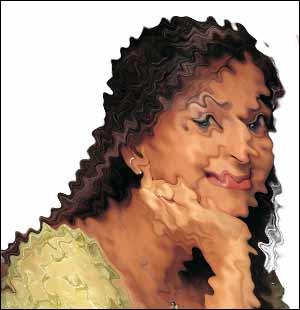 This actress with the cutest smile may have cut down on films, after marriage and motherhood. But there's no denying her acting prowess, as she recently proved in her last film.
Can you identify this celebrity?
Look out for the answer right here on rediff.com on March 27!
Click here to identify another celebrity!

The celebrity last time was Mahima Chaudhry!