The new man in the mirror

Subhash K Jha
His diabolical role in Rakesh Omprakash Mehra's Aks has not just won him laurels, it has also given the gifted actor a new sense of direction and life in Hindi films.
Jubilant about the accolades that have come his way post the July 13 release of Aks, Bajpai describes his bizarre character as a metaphor for evil.
He says, "Though I was completely fascinated by the role, I didn't know how to approach my part. We wanted to make the devil a seductive and attractive embodiment of evil. To some extent, I think we've succeeded."
Shooting down rumors that he had taken to drinking and brawling after the failure of his recent films like Dil Pe Mat Le Yaar and Ghaath, Bajpai said rumormongers could "come to his house in Bombay and see how he lives."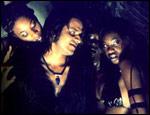 "After giving all of myself to my roles I've no energy to socialise. I stay home, read and watch the news channels. I'd rather watch news than create it for the wrong reasons."
Bajpai is all praise for his co-star, the legendary Amitabh Bachchan. "At the age of 60, he comes on the sets with 200 percent concentration, excitement and curiosity. After traveling 30 years down the road of stardom, he's still as impassioned by his roles as a debutant.
"He has been more than inspiring during Aks. He has given me the urge to better myself constantly. When I look at actors like Amitabh and Naseeruddin Shah, I feel completely inadequate."
Content to do only a handful of roles, the actor who shot to fame as underworld gangster Bhiku Mhatre in director Ramgopal Varma's Satya, says he's daunted by the lack of acting challenges.

"Very few roles that are offered gel with me. I can't lie to myself or to the filmmaker by pocketing his money and pretending the role is fantastic, only to lose interest in the project halfway. I'm not just choosy but lazy, too. It's physically impossible for me to work in several projects at the same time." At the moment, Manoj has only four assignments on hand.
Describing his acting assignments so far as stressful and taxing, Bajpai says he has decided to take it easy for a while, to concentrate on his performances instead of being constantly bothered about the whole project.
"I don't insist on leading roles alone, as some people believe. What I object to is being slotted as a conventional villain on the basis of my looks. This is exactly what happened to me when I first came to the Bombay film industry.
"Since then, I have a mental block about playing unidimensional villains. Or, for that matter, one-dimensional heroes. But I thoroughly enjoyed playing the dark and layered villain in Aks."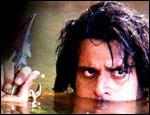 A bit tired of the politics and unhealthy competition in the film industry, Bajpai says he heads for New Delhi where his family stays each time he needs to reconnect with reality.
Indo-Asian News Service