Nike, the official apparel sponsor for Team India, unveiled the squad's new attire, which the players will don after the World Cup campaign in the West Indies.
The new kit has been criticised by our readers.
One reader, D Rakesh, has gone a step further and sent a few designs that he and his brother Rajesh came up with, saying something like those designs should be the jersey for Team India.
This is what Rakesh had to say: 'I am very disappointed with the new Indian cricket gear unveiled by Nike. I don't know how the Nike official, Board (Board of Control for Cricket in India) or even players approve the design and colours. So, as a designer myself (not a fashion designer), me and my brother tried to bring out our vision of the new Indian cricket gear.
'We tried to go back to the past and pick the 1992 World Cup colours, because it had depth and attitude and charisma.
'Hope the people at rediff will show the designs, to let Nike, BCCI people know that we are concerned about our country and want our team to look good.'
Check out the designs and let us and Rakesh know what you feel about them.
Also, you can send us your designs if you wish, and we will share it with other readers.
Get started and show us your talent.
Design No 1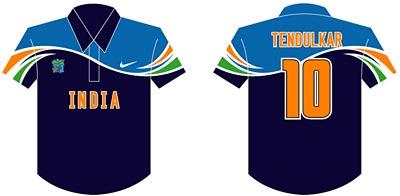 Design No 2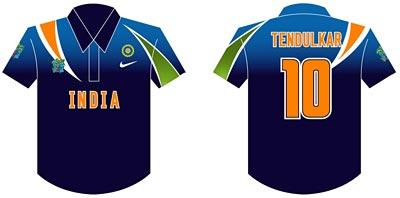 Design No 3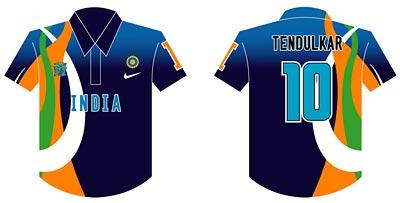 Design No 4