Traffic fines too harsh, won't apply: Mamata
September 11, 2019 18:03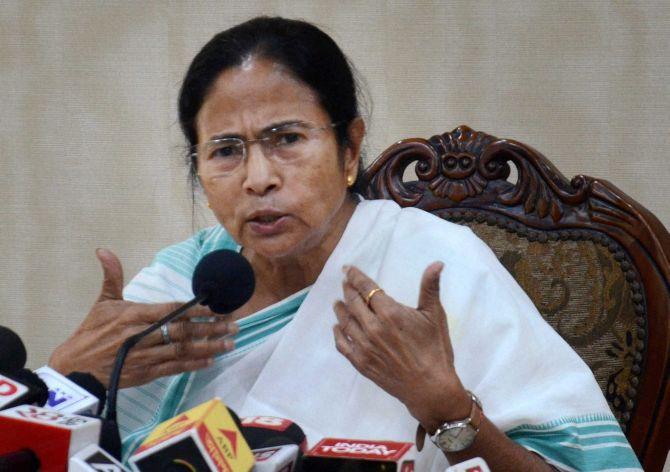 West Bengal Chief Minister Mamata Banerjee today said that she will not implement the new law that imposes hefty fines for traffic violations, a day after BJP-ruled Gujarat slashed penalties.
Calling the new Motor Vehicles Act "too harsh" the Trinamool Congress chief said it was against the federal structure of the government.
"We had opposed amendments in Parliament. If we implement the Motor Vehicles Act amendments, it will hurt general people," the chief minister said.
Adding that money is the not solution, Banerjee said that the problem needs to be looked at from the "humanitarian point of view".
« Back to LIVE
TOP STORIES