Hope PM will remember Constitution: Owaisi
September 11, 2019 17:42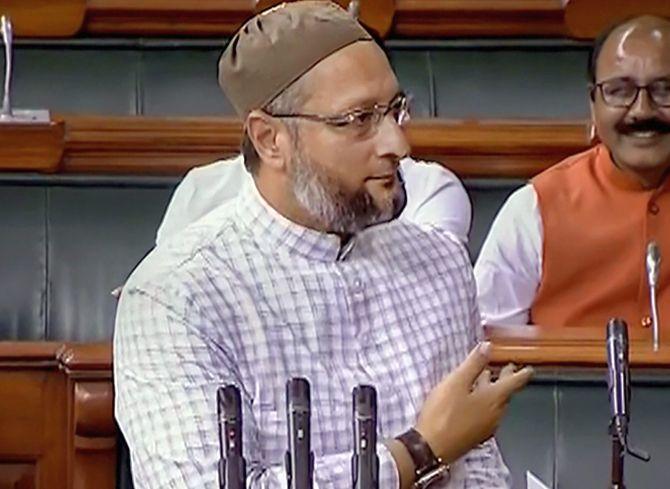 All India Majlis-e-Ittehadul Muslimeen chief Asaduddin Owaisi on Wednesday said that while cow is a sacred animal in India, the Constitution of the country does give its citizens a right to life and equality.
Asaduddin Owaisi said this in response to PM Modi's remark that critics of the Centre saying those slamming the government over its cow policies are only destroying the country.
Asaduddin Owaisi said, "Cow is a sacred animal for our Hindu brothers but in the Constitution, right to life and equality has been given to humans, I hope PM Modi will keep it in mind."
While speaking in Mathura on Wednesday, PM Modi said, "When some people hear the words Om and cow, they scream that the country is back to the 16th century. Such people are only destroying the nation."
Prime Minister Narendra Modi was in Mathura to launch the National Animal Disease Control Programme on Wednesday.
The PM earlier launched National Animal Disease Control programme in Mathura for eradicating Foot and Mouth disease and Brucellosis in livestock.
« Back to LIVE
TOP STORIES