Artist body wants MEA to cancel Diljit Dosanj's visa
September 11, 2019 11:43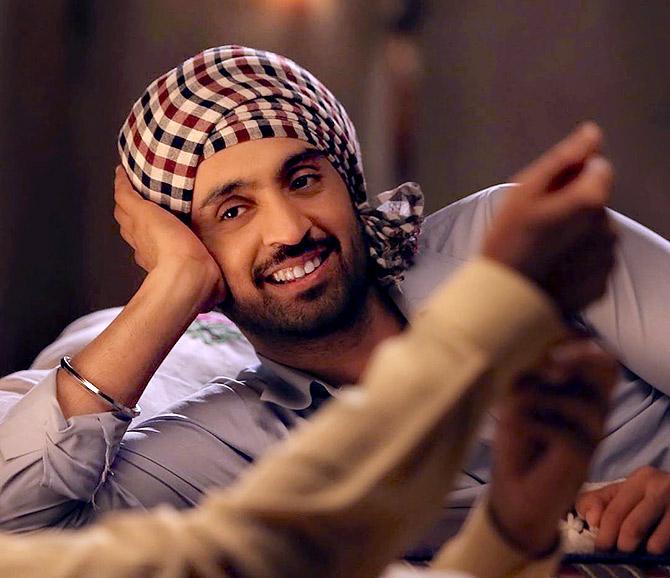 The Federation of Western India Cine Employees has requested the Ministry of External Affairs to cancel the visa of singer-actor Diljit Dosanjh, who accepted the invitation for an event which is being promoted by Rehan Siddiqi, who is of Pakistani origin.
The performance is scheduled to take place in the US on September 21. In a letter written to the MEA, the film body stated that, "We, at FWICE want to draw your kind attention towards the unbridled race of Artists/ Singers/ Dancers/ Anchors/ Performers at the behest of a Pak National Rehan Siddiqi promoter of shows in America despite strict warnings given to them."
"We have come to know that the performing singer and actor from Punjab Diljit Dosanjh has accepted the invitation of Rehan Siddiqi for staging his performance at the United States on September 21, 2019," the statement read.
The film body further stated that Diljit is a "thorough gentleman" and "superb singer-actor" but has been "allured" by Siddiqi and his performance will set a "wrong precedent" in the wake of the current situation between the two countries.
Last month, Mika had performed in Karachi, Pakistan with his group at an event which was organised by former Pakistani president Pervez Musharraf's close relative.This did not go well with netizens and fans who revolted over the idea and called the singer a 'traitor' on social media.
After the social media uproar, FWICE and AICWA (All India Cine Workers Association) banned the singer. FWICE even stated that any artist who works with Mika will be banned henceforth. -- PTI
« Back to LIVE
TOP STORIES