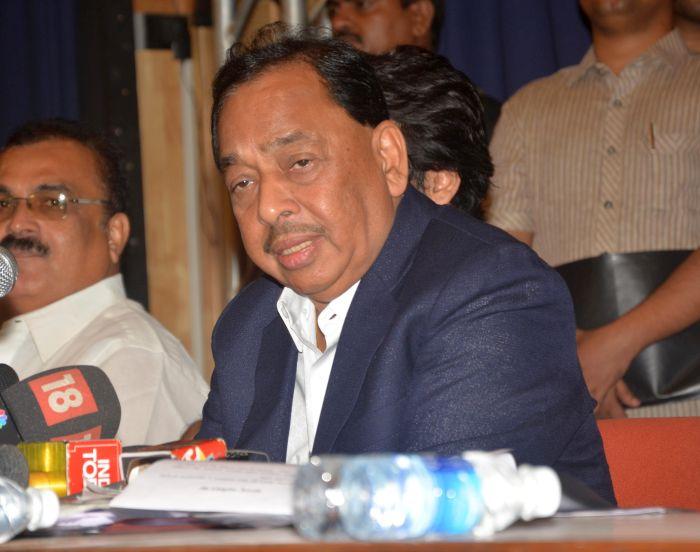 Terrorists had planned to carry out a blast at Matoshree, the Thackeray home in 1989, forcing Shiv Sena patriarch Bal Thackeray to direct every member of the house to shift to a safer place for a few days, claims former Sena member Narayan Rane.
Sharad Pawar, who was the chief minister of Maharashtra then, called Bal Thackeray's youngest son Uddhav and informed him about the threat, the BJP-backed Rajya Sabha member says. He also claims that Thackeray was on the hit-list of Khalistanis. The separatist Khalistani movement had found supporters in several cities, including Mumbai.
On March 19, 1988, Bal Thackeray organised a press conference, where he circulated a questionnaire seeking assurances from the torchbearers of the Sikh community in the city that they had not been financing the movement's activities, says Rane.
According to him, Thackeray declared at the presser that if the Sikhs continued to fund extremism, he would ensure that they were socially and economically boycotted in the city. Rane mentions these incidents in his memoir "No Holds Barred: My Years In Politics'.