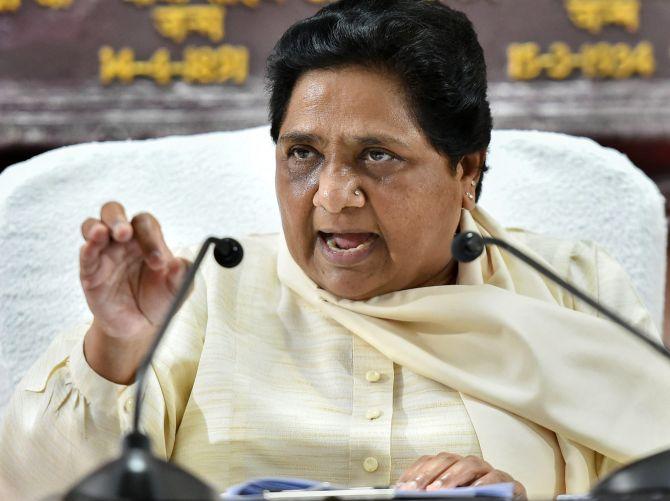 If Bahujan Samaj Party supremo Mayawati has her way, poll candidates would be barred from visiting religious places or offering prayers before an election.
"Roadshows and offering prayers have become a fashion during elections, where a lot of money is spent. The Election Commission should add this expense to the candidate's expenditure limit," Mayawati told a gathering on Monday.
She added the EC should also pass an order stopping media from showing the candidates while they visit public places or offer prayers when the Model Code of Conduct is in place.
-- Business Standard