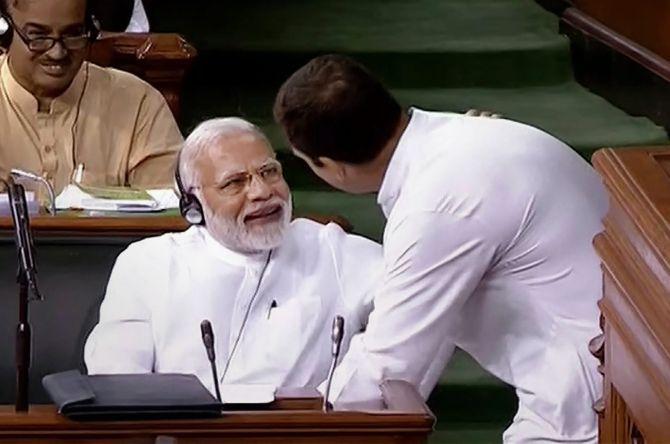 ore than half of voters in the bellwether state of Uttar Pradesh prefer Prime Minister Narendra Modi for a second term, but not down south in Tamil Nadu, where Congress chief Rahul Gandhi surges ahead in popularity, an India Today TV survey has found.
Rahul Gandhi is the choice of 28 per cent respondents in the latest PSE poll, up from 22 per cent five months ago.
Overall satisfaction with the central government grew to 57 per cent in March, up from 54 per cent in January and 53 per cent in October, the data showed.
The Congress president's popularity has surged in Tamil Nadu over the past five months -- from 36 per cent in October 2018, 39 per cent in January to 46 per cent in March this year.
PM Modi, on the other hand, received support of 35 per cent of the respondents in March, from 28 per cent in January and 29 per cent in October last year.