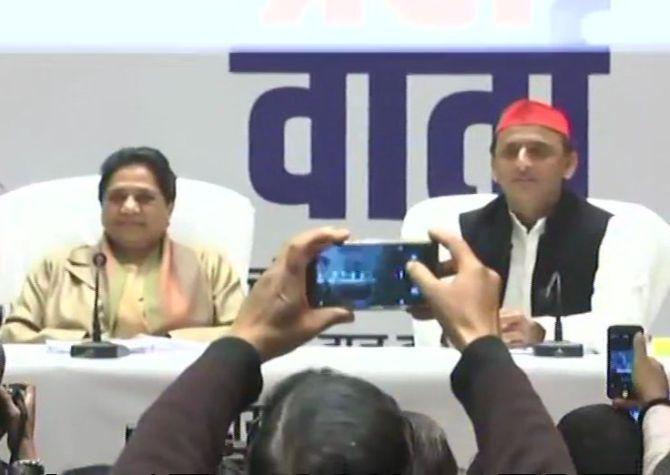 Akhilesh Yadav and Mayawati address joint press conference in Lucknow:
"As you know, this joint press conference of national presidents of the Bahujan Samaj Party and the Samajwadi Party has been conducted to give sleepless nights to Prime Minister Narednra Modi and Bharatiya Janata Party chief Amit Shah," Mayawati said.
Mayawati remembered the alliance between Kanshiram and Mulayam Singh Yadav that defeated the 'casteist' BJP in the early 1990s.
"That alliance could not go for long. But now to defeat a similar kind of ideology and thought that we have come together again," the BSP chief said.
"The people of this country are fed up with the fake promises of the BJP that's why we have decided to fight this Lok Sabha election together. This will lead to a new political revolution in the country," she said.