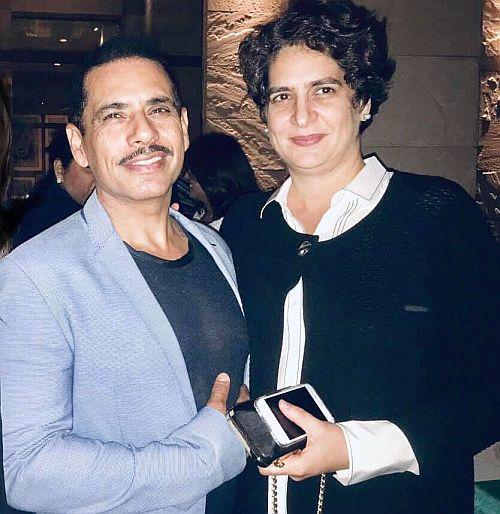 As Priyanka Gandhi Vadra makes her way through Lucknow to rapturous crowds on her first roadshow after she officially joined the Congress party, her husband Robert Vadra has this message for her. Vadra posted this message on Facebook, writing, "My Best wishes to you P, on your new journey of working in Uttar Pradesh and serving the people of India. You have been my best friend, a perfect wife and the best mother to our Children. There is a very Vindictive and vicious political atmosphere... But I know, it's her duty to serve the people and Now we hand her to the people of India. Please keep her safe. " He ended the post with a namaste and smiley emojis.
Robert Vadra and his mother Maureen are in Jaipur today to appear before the Enforcement Directorate in connection with a probe into an alleged land scam in Bikaner.
Last week, it was Priyanka who dropped off her husband at the ED office in Delhi, and went public with her support for him, saying, she stood by him.
Image: Robert Vadra tweeted this picture a day before Priyanka's birthday on January 12.