Scrapping of Art 370 unconstitutional: Priyanka
August 13, 2019 16:14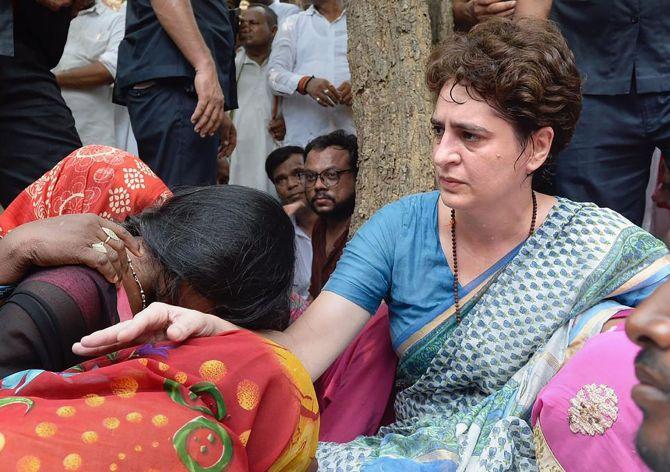 Congress general secretary Priyanka Gandhi Vadra today said that rule were not followed while nullifying the Article 370 and the moves is 'completely unconstitutional'.
"The manner in which it has been done is completely unconstitutional and it's against all the principles of democracy. There are rules to be followed when such things are done, which were not followed," Priyanka said while talking to media after visiting the Uttar Pradesh's Sonbhadra village where 10 tribals were shot dead over a land dispute.
The security clampdown has been imposed after the Union government revoked Article 370 of the Constitution that gave a special status to the state on August 5 and said the state would be bifurcated into two Union territories -- Jammu and Kashmir and Ladakh.
« Back to LIVE
TOP STORIES