Hong Kong airport reopens, but many flights cancelled
August 13, 2019 12:07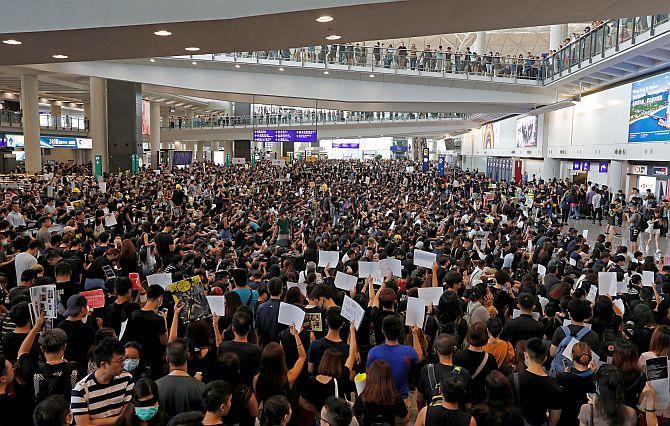 Hong Kong airport reopened on Tuesday, a day after a pro-democracy protest brought the air transport hub to a complete standstill. However, hundreds of flights were still listed as cancelled.
On Tuesday morning, stranded passengers were seen lining up to catch their delayed flights, as airport authorities announced that it will implement rescheduling while blaming demonstrators for the chaos, Al Jazeera reported.
Passengers with luggage were being checked in for flights, and only a handful of the thousands of protesters who flooded the airport a day earlier remained in the building. The flight status board at the departures hall showed several flights listed as "boarding soon" with new take-off times listed for others.
The city's leader Carrie Lam denounced the demonstrations saying that "lawbreaking activities in the name of freedom" were damaging the rule of law, and that Hong Kong's recovery from anti-government protests could take a long time.
However, South China Morning Post reported that as many as 160 outbound and 150 inbound flights were already cancelled for the rest of the day on Tuesday.
Image: Anti-extradition bill protesters attend a mass demonstration after a woman was shot in the eye during a protest at Hong Kong International Airport. Photograph: Tyrone Siu/Reuters.
« Back to LIVE
TOP STORIES