Home Ministry confirms reports of unrest in J-K
August 13, 2019 20:48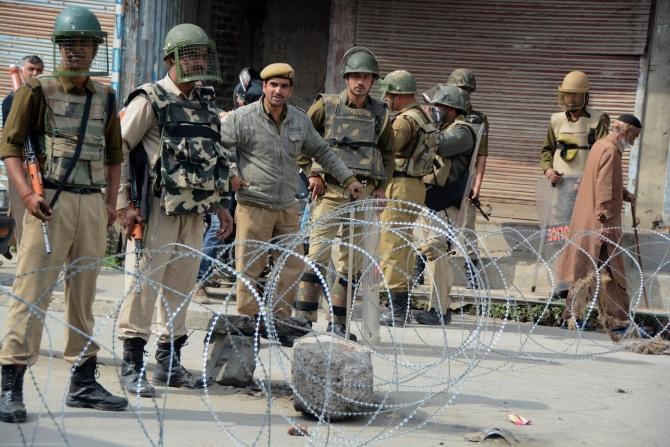 Days after calling reports on an unrest in Saura region of Jammu and Kashmir, the Ministry of Home Affairs has acknowledged that an incident of stone pelting did take place in Saura on 9 August which later sparked unrest.
"On 09/08, miscreants mingled with people returning home after prayers at a local mosque. They resorted to unprovoked stone pelting against law enforcement forces to cause widespread unrest," said the MHA on Twitter.
Earlier, a few international media houses including BBC and The Washington Post had drawn criticism for reporting about the incident. A home ministry spokesperson had also called the reports about protests as "fabricated and incorrect".
BBC had on 10 August published an exclusive video that shows large groups of men running and taking cover, while what appears to be the sound of gunfire, echoes in the background.
Smoke rises in the air, and women and men shout indiscriminately in the distance. The scene cuts to thousands flocking the streets carrying posters decrying the revocation of Article 370, and people chant We want freedom, and Go back India! in unison.
The Indian government officially denied this report as well as the one by Reuters which stated that over 10,000 people in Srinagar took to the streets to protest Indias decision to scrap Article 370 that stripped the region of its special status.
« Back to LIVE
TOP STORIES