Kohli won't be able to vote in Lok Sabha polls
April 27, 2019 18:10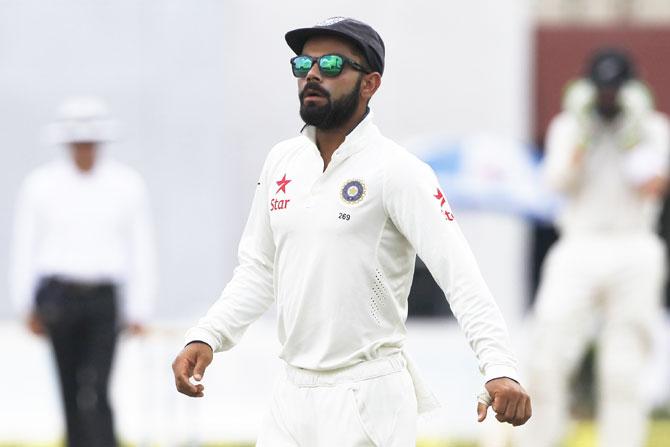 Prime Minister Narendra Modi had appealed to top leaders from various fields to urge them to vote. One of them was Indian cricket team captain Virat Kohli.
However, it seems that Virat Kohli will not be able to cast his vote for the current Lok Sabha general elections of 2019. Kohli wanted to vote from Mumbai, where his wife Anushka Sharma also votes.
While he applied to vote through online procedure, it was too late for Virat Kohli to apply through the online process.
The last day to apply for voters, who did not have voting card or names in the voting list, was March 30. But Kohli could not apply for the same before the deadline.
A very senior officer from election commission office, said, "The application of Virat Kohli has been received. However, we have kept it on pending. He won't be able to vote for current Lok Sabha elections because it is too late. Therefore we have put his application on hold, his application will be considered for the next elections."
"Virat wanted to enroll his name in the voting list from his Worli resident of Mumbai," the officer added.
Eaven Virat Kohli's team tried to get his name registered in the voting list but in vain.
« Back to LIVE
TOP STORIES