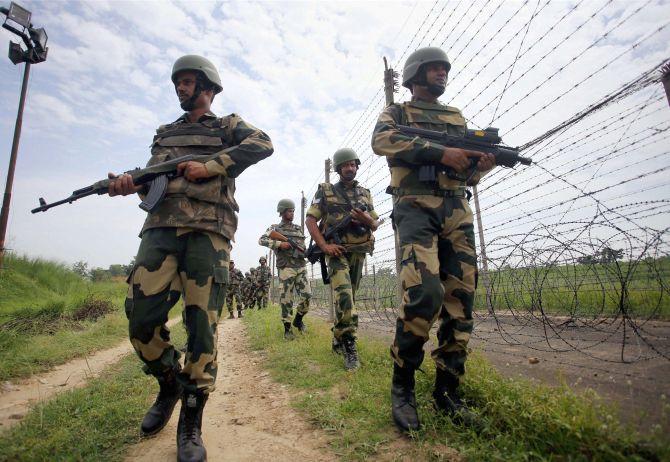 There are a number of terror launch pads and camps across the India-Pakistan International Boundary, with some of them just 5 to 7 kilometers away from the IB, informed the Border Security Force Directorate General KK Sharma on Friday.
"There are many training camps, launching pads along the borders and hundreds of terrorists get trained. It is their (Pakistan) state policy to push terrorists. (Former military ruler of Pakistan) Zia-ul-Haq had started the policy of thousand cuts," said Sharma who is superannuating on September 30.
Asserting that India has always retaliated to terror attacks from Pakistan, causing manifold damage, he underscored that India would continue to do so in future also. "We have given tough and befitting replies, causing manifold damage. We will do it again. We will see that in near future we do something," he said.
The revelations by the BSF chief have come on the second anniversary of the surgical strike, which India carried out on terror launch pads across the Line of Control.
Responding to the recent killing of a BSF jawan near the IB, he said, "It is an International Boundary. If something happens on IB it is not necessary we give an answer on IB. We have reserved our right of retaliation and time."
Saluting the bravery of Indian soldiers, he said, "It is a must for us to stand on duty close to the IB, we have to see that infiltration from Pakistan does not take place. An Indian soldier knows that he can be sniped yet it is his bravery and also a compulsion to stand for his duty." -- ANI