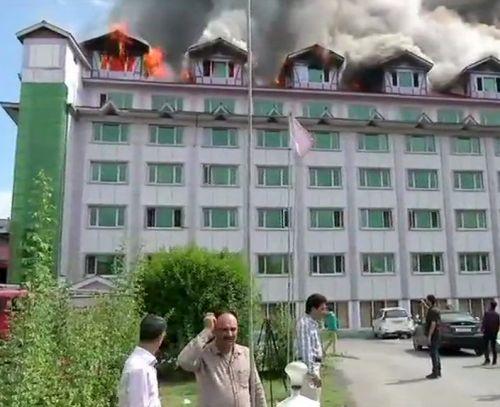 A massive fire erupted at a local hotel in Srinagar in the summer capital of Jammu and Kashmir today, but there was no loss of life or injury, police said.
The fire broke out at Hotel Pamposh near Regal Chowk in the heart of Srinagar, a police official said.
He said the fire started in the attic of the six-storey building and spread fast.
Fire tenders were rushed to the spot and police, and fire and emergency services were trying to douse the flames, the official said.
The building houses offices of several news channels.
The cause of the fire is yet to be ascertained, the police official said, adding there was no reports of any loss of life or injury to anyone so far. -- PTI