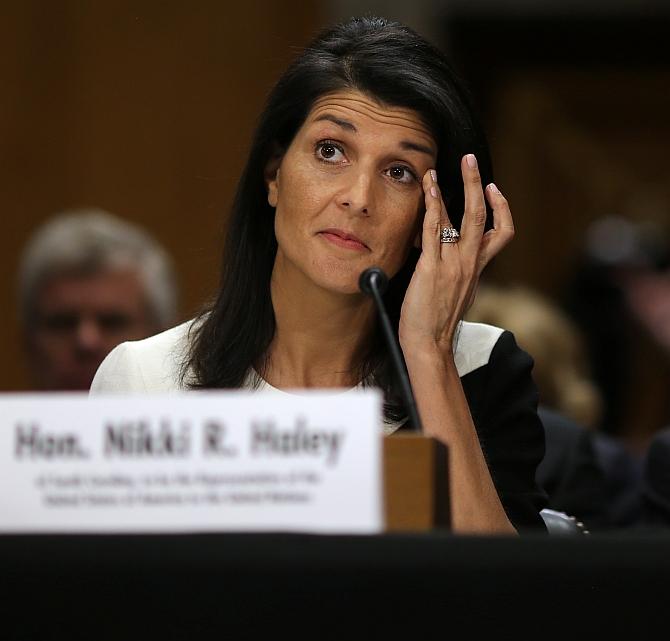 The US State Department spent about USD 52,701 last year on customised and mechanised curtains for the official residence of US Ambassador to the UN Nikki Haley at a time when the department was undergoing deep budget cuts and had frozen hiring, according to a media report.
The report in The New York Times said Haley is the first US ambassador to live in the residence, located in a new building just blocks away from the UN headquarters in New York.
A spokesman for Haley said plans to buy the curtains were made in 2016, during the Obama administration and that Haley had no say in the purchase. The curtains themselves cost USD 29,900, while the motors and hardware needed to open and close them automatically cost USD 22,801, the report said, citing contracts. Installation took place from March to August last year, during Haley's tenure as ambassador.
The NYT report said that Haley's curtains are more expensive than the USD 31,000 dining room set purchased for the office of Ben Carson, the secretary of the Department of Housing and Urban Development. -- PTI