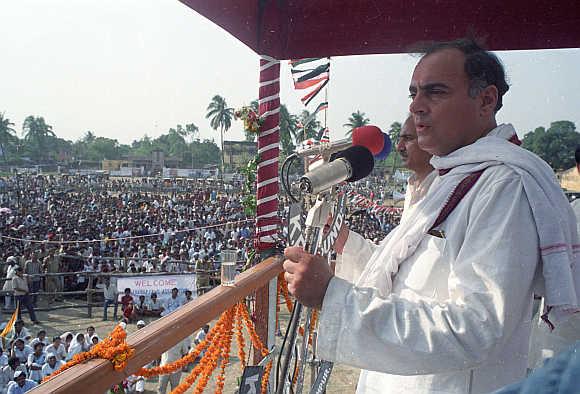 The Tamil Nadu government on Wednesday said it was confident that Governor Banwarilal Purohit will respect people's feelings which reflect in the cabinet's recommendation for release of the seven convicts sentenced to life imprisonment in the Rajiv Gandhi assassination case.
The state cabinet recommended to Purohit the release of Nalini, her husband Sriharan alias Murugan, Perarivalan, Robert Payas, Jayakumar, Ravichandran and Santhan on September 9.
"The government is confident that Governor Purohit will realise the Tamil people's feelings and expectations and take a good decision at an appropriate time," Fisheries Minister D Jayakumar told reporters.
He said the government is also "confident" that the governor will "take an expeditious decision" in the matter.
Asked if the government would mount pressure in case Purohit delays the decision, he said he cannot answer a hypothetical question.
The cabinet has taken the decision only in view of the urgency of the issue, Jayakumar added.
-- PTI