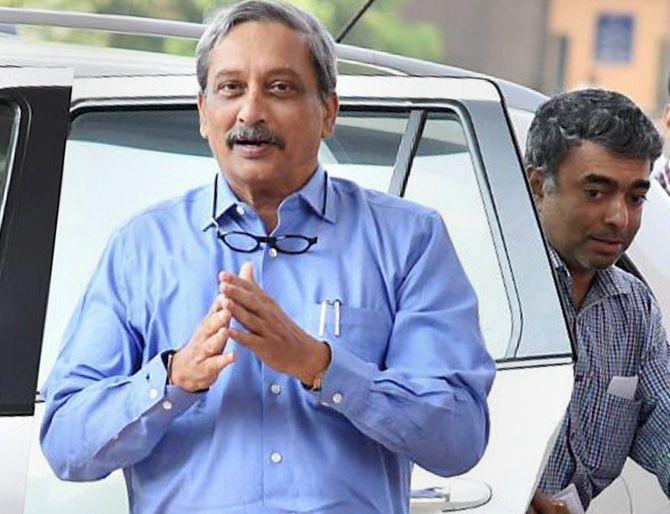 Goa Forward Party chief Vijai Sardesai on Saturday claimed Chief Minister Manohar Parrikar's ailment was affecting his working and that of the state administration.
The statement comes a day after the Goa Bharatiya Janata Party chief Vinay Tendulkar said there would be no change in leadership in the coastal state.
Parrikar is suffering from a pancreatic ailment and is currently being treated at his residence in Panaji.
"I expect them (BJP) to clarify. I am not a hypocrite, I will discuss the issue straight. It is a fact that the CM is ill and that has affected his working. As a result, it has affected the Goa administration. There are no two ways about it," Sardesai told reporters in Margao.
Earlier, BJP leader Nilesh Cabral, who was recently inducted into the Goa cabinet, had reportedly claimed that Sardesai's statement on leadership change, made a couple of days ago, was due to his 'private interest'.
Speaking on Saturday, Sardesai, who is the state agriculture minister, said, "We were called by BJP national president Amit Shah to Delhi to discuss leadership issues (arising out of Parrikar's ailment)."
"What is the personal interest in that? Cabral has told me that he was misquoted and he will clarify it. Cabral is new in the state cabinet and he should have control over what he speaks," Sardesai said.
He said he didn't find it correct to 'join issue with a colleague' when he was in discussions on leadership change with the BJP's national leadership. -- PTI