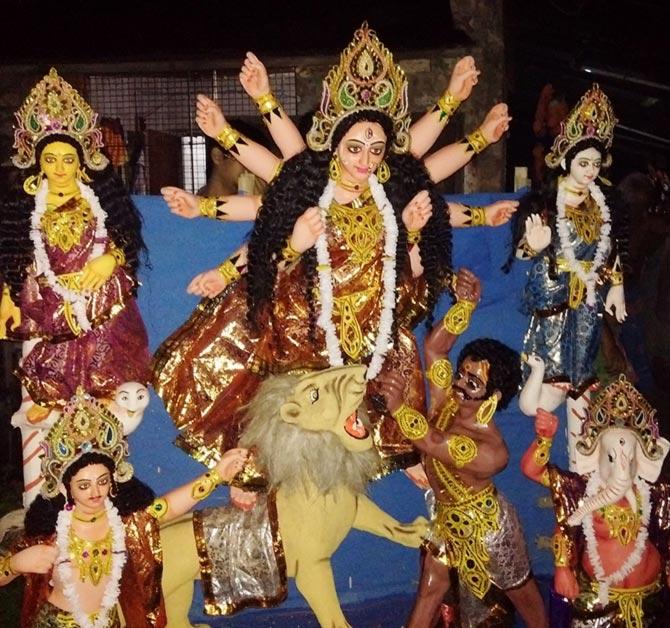 The Supreme Court Friday refused to stay the West Bengal government's decision to grant Rs 28 crore to 28,000 'Durga puja' committees in the state.
A bench comprising Justices M B Lokur and Deepak Gupta agreed however to examine the issue whether a state, by exercising its discretionary powers, can grant money to 'puja' committees or clubs for religious activities. It issued a notice to the Mamta Banerjee government and sought its reply within six weeks.
"Issue notice. The counsel for the West Bengal government accepts notice. The reply be filed in six weeks and in the meantime, there will be no stay", the bench said, adding that the grant of money be distributed through state police to 'puja' committees.
Seeking a stay on the government's decision, the counsel for petitioner Sourav Dutta said it was against the principle of secularism, which is the basic structure of Constitution and the action of the government was "alarming" and may encourage communal passion.
At the outset, the bench asked senior advocate Kapil Sibal, appearing for the state government, as to how can the government grant such kind of gifts. -- PTI