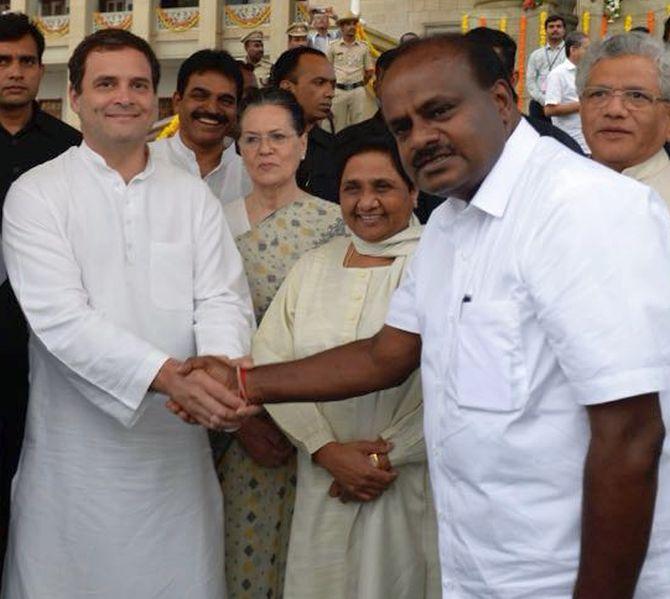 The lone Bahujan Samaj Party Minister in the Janata Dal (Secular)-Congress government in Karnataka N Mahesh today quit his position citing personal reasons, but said he would continue to support the ruling coalition.
Speaking to reporters after submitting his resignation to Chief Minister H D Kumaraswamy, the minister for primary and secondary education said he quit to focus more on his assembly constituency Kollegal and to strengthen his party ahead of Lok Sabha elections.
"There had been a campaign against me in my constituency that I have camped in Bengaluru and was not focusing on Kollegal. Also, there was a need to strengthen the party base ahead of the Lok Sabha elections," said Mahesh.
Mahesh vowed to continue his support to the coalition government and said he would campaign for the JD-S during the bypolls for three Lok Sabha and two assembly seats on November 3.
"I do not have any grouse against anybody in the government. As a minister I did my best and toured across the state. This resignation is purely due to personal reasons," Mahesh said. -- PTI