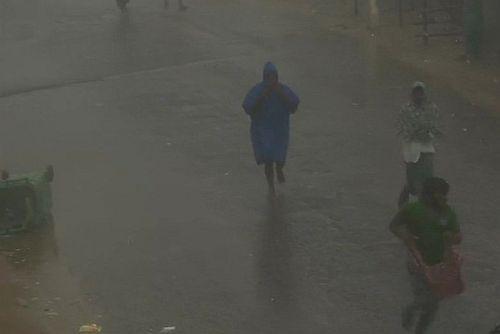 Visuals from Ganjam's Gopalpur after the Titli Cyclone made landfall in the region at 5:30 am today. At least 10,000 people from low lying areas have been evacuated to government shelters till last night.
The process of landfall of the very severe cyclone Titli started early Thursday with surface wind reaching speeds of 126 kmph at Gopalpur in Odisha's Ganjam district, the India Meteorological Department said.
"The process of landfall has started and it will completely cross the Odisha coast in one or two hours. The system will pass close to Gopalpur," HR Biswas, Director of Metereological Centre, Bhubaneswar, told PTI.
The IMD said, "The forward sector of the eye of the storm has been entering into the land mass." While Gopalpur in Odisha reported surface winds at 126 kmph, Kalingapatanam in Andhra Pradesh recorded wind speed of 56 kmph. As the landfall process started, at least five districts like Ganjam, Gajapati, Puri, Khurda and Jagatsinghpur are receiving good amount of rainfall coupled with high speed winds under the impact of Titli. -- PTI