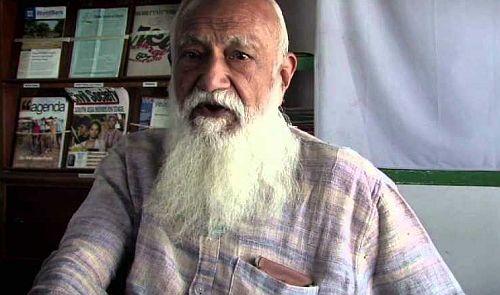 Ganga activist GD Agarwal, on fast since June 22 to urge the government to clean the river, dies in Rishikesh. Prof Agrawal has been observing a hunger strike since June 22 for pollution free and uninterrupted flow in the Ganga all along its course.
Unhappy over the government's "apathy" to his stir and the demands, the 87-year-old IIT professor-turned -saint has hardened his stance since Tuesday afternoon by giving up water intake.
Due to a continuous fast since June, the Ganga warrior has lost more than 20 kilos in weight and is facing some health complications.
The activist wants the Centre to issue notifications for a complete halt on the construction of dams along the Ganga and its tributaries and ban on mining on the riverbed.