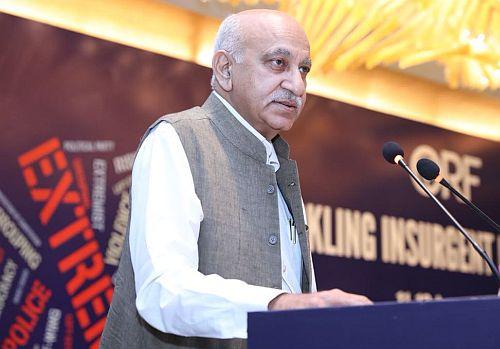 The government has denied media reports that its Minister of State for Home, MJ Akbar has been asked to quit over several allegations of sexual harassment by journalists.
Government sources told several media houses that the government will hear Akbar's version after he returns from his trip to Nigeria. The government has passed on the onus of whether Akbar should stay or resign on the minister that Akbar should himself take a call on resigning, but the government has not asked him to resign. The government has also not asked him to cut short his official trip to Nigeria.
Rita Bahuguna Joshi when asked on Akbar's future in the BJP told ANI, "The question is not about resignation. Question is when I accuse someone it should be proved. Every woman has a right to accuse and investigation should also be done. Women have presented their versions, men also have right to present their version."
The Congress yesterday supported the #MeToo campaign on the social media and demanded the resignation of Akbar.
The Congress also questioned the silence of External Affairs Minister Sushma Swaraj on the matter.