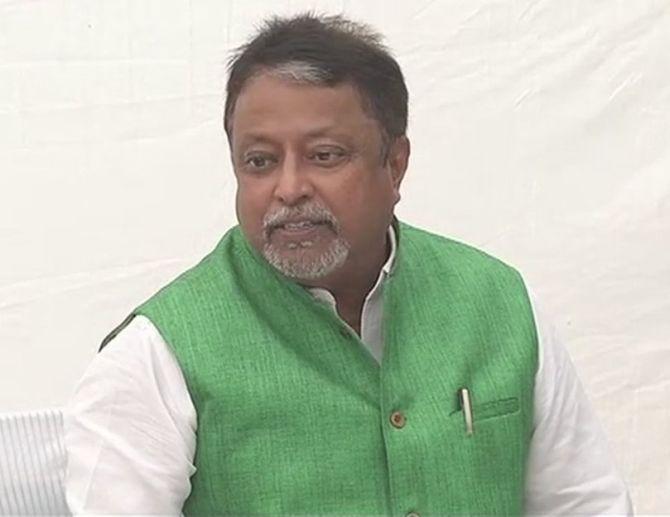 BJP leader Mukul Roy Wednesday accused the Trinamool Congress government in West Bengal of "illegally tapping" his phones after two audio clips of his purported telephonic conversation with his party's general secretary Kailash Vijayvargiya were circulated on social media.
BJP state president Dilip Ghosh also blamed the West Bengal police for illegally tapping telephones of BJP leaders in the state. "I have already moved the court against tapping of my phones. The matter is now sub judice. But I would say one thing that if you are tapping someone's telephone, it is totally illegal and immoral," Roy told PTI.
On Tuesday, he filed a case in Delhi High Court alleging his phone was being tapped. In one audio clip, Roy purportedly asked Vijayvargiya to speak to BJP president Amit Shah and ensure that CBI keeps a watch on four IPS officers to "scare them".
In the second audio clip, which has also gone viral on social media, Roy, a former TMC leader, purportedly told Vijayvargiya that a journalist who has done the Narada sting operation told him about a documentary that will "finish" the Trinamool Congress. The contents of the audio clips could not be immediately verified. Incidentally, a few IPS officers -- both present and former -- were summoned by CBI for questioning in connection with the Saradha scam. -- PTI