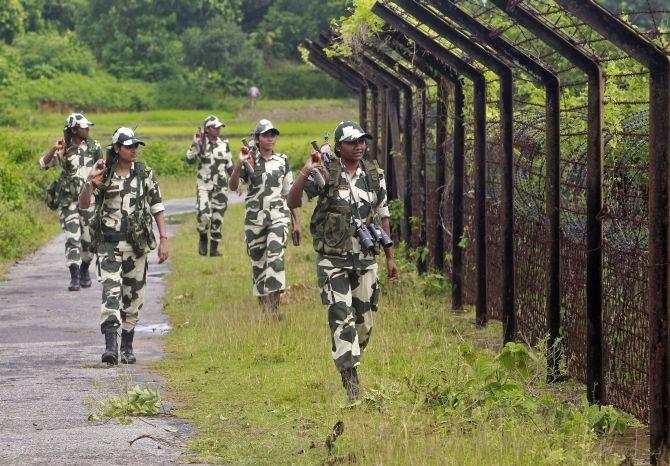 A Pakistani national was apprehend by the Border Security Force along the International Border in Jaisalmer, police said on Monday.
Mohammad Iqbal, 40, of Sialkot in Pakistan was detained on Sunday night by BSF jawans near pillars 616 and 617 along the border, they said.
He was handed over to police after preliminary interrogation.
Iqbal will now be interrogated by security agencies, police said. -- PTI
Image only for representation.