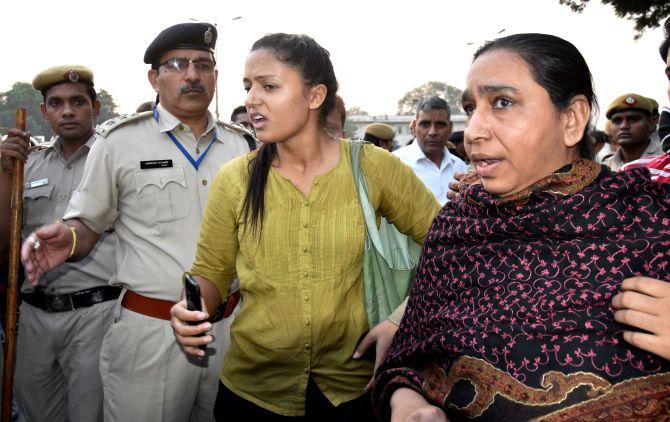 The mother of JNU student Najeeb Ahmed, who went missing from the university nearly two years ago, accused the CBI on Monday of carrying out a "biased" investigation into the case.
The Delhi high court on Monday allowed CBI to file a closure report in the matter, bringing an end to the investigation into the mysterious disappearance of Ahmed.
It did not agree with the allegation of Ahmed's mother, Fatima Nafees, that CBI wanted to file the closure report due to "political compulsions".
In view of the judgment, Nafees said she will now appeal to the Supreme Court. She also appealed to all mothers "who have faced the pain of losing their children" to march to Parliament Street on October 15.
"I am saddened because the CBI carried out a biased investigation and its sole objective was to shield those who assaulted my son before he went missing. I have bene facing injustice right from the first day," she said.
She alleged that a sub-inspector at the Vasant Kunj (North) police station asked her not to name the persons, who had assaulted her son, before he went missing.
-- PTI