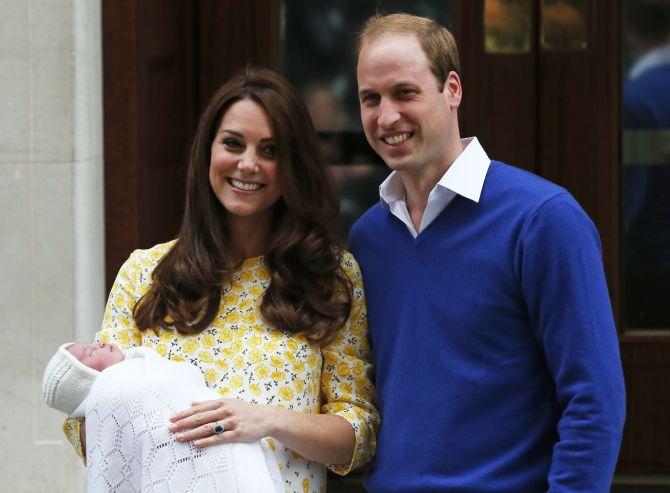 Hollywood star Keira Knightley has slammed Duchess of Cambridge Kate Middleton's post-birth appearance, calling it "the face the world wants to see".
According to People magazine, in Scarlett Curtis' new book "Feminists Don't Wear Pink (And Other Lies)", Knightley has penned a letter to her and husband James Righton's three-year-old daughter, Edie.
In the piece, titled "The Weaker Sex", she compared how she looked and acted after childbirth to how the British Royal appeared hours after she and Prince William welcomed their second child.
"She was out of hospital seven hours later with her face made up and high heels on. The face the world wants to see. Hide. Hide our pain, our bodies splitting, our breasts leaking, our hormones raging. Look beautiful, look stylish, don't show your battleground, Kate," the 33-year-old wrote.
The morning after Middleton, 36, gave birth to Charlotte, she and William stepped out of the Lindo Wing of St Mary's Hospital and debuted their baby to the press.
The Duchess wore a yellow floral shift dress, makeup and high heels, and her hair was styled.
"Seven hours after your fight with life and death, seven hours after your body breaks open, and bloody, screaming life comes out. Don't show. Don't tell. Stand there with your girl and be shot by a pack of male photographers. This stuff is easy. It happens every day. What's the big deal? So does death, you s**t-heads, but you don't have to pretend that's easy," Knightley wrote.
The British actor recalled how she did not sleep during her hospital stay and that a day after giving birth, she brought her child home and took a shower.
"My shoes are crusted and sticky with the amniotic fluid of yesterday. They smell. I remember the s**t, the vomit, the blood, the stitches. I remember my battleground. Your battleground and life pulsating. Surviving. And I am the weaker sex? You are?" she said.
-- PTI