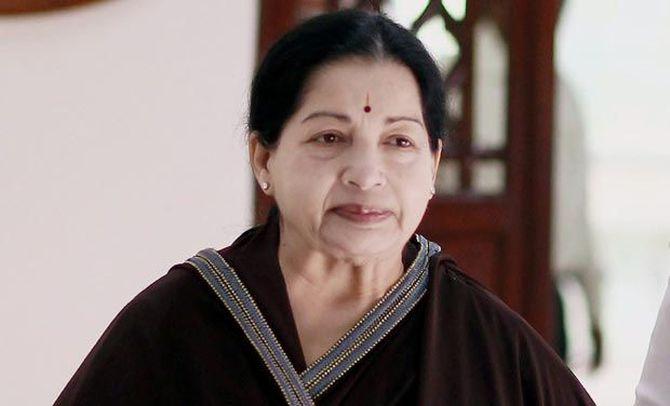 The Apollo Hospital has submitted to a panel probing late J Jayalalithaa's death that CCTV cameras in the corridors were switched off during the
former chief minister's movement inside the premises based on
instructions by police.
There are no CCTV cameras in the treatment rooms in the hospital, be it the ICU or the CCU, in keeping with international practices, legal manager S M Mohan Kumar apprised the Justice A Arumughaswamy Commission of Inquiry in an affidavit on behalf of the hospital.
CCTV cameras are, however, positioned in spots like corridors and entrances for security purposes, counsel for the hospital, Maimoona Badsha said quoting the affidavit submitted.
The affidavit was filed to answer two queries of the commission related to CCTV cameras and issuance of press releases by the hospital.
"Whenever the late chief minister was taken out of her room for diagnostic tests like a scan within the hospital, the cameras covering those particular pathways were switched off," she said.
This was done based on instructions from police officials, including Inspector General of Police (Intelligence) K N Sathiyamurthy, she noted.
Also, screens used to be put up on either side of corridors, ramps closed and elevators -- other than the one meant for use by Jayalalithaa- were shut based on police instructions and such aspects have been brought out in the
affidavit, she said.
-- PTI