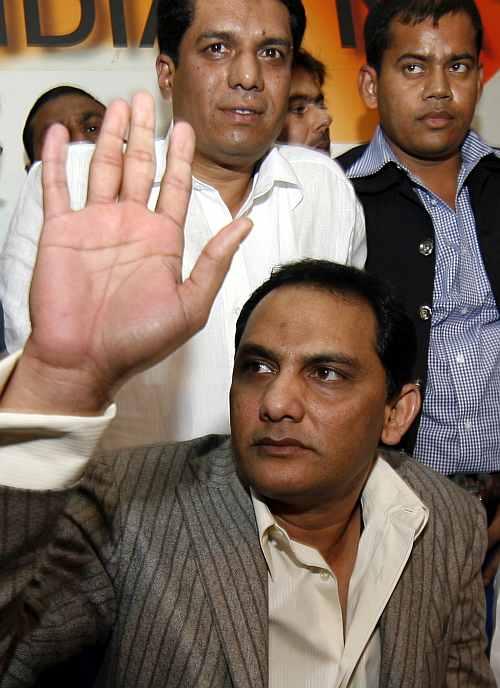 In a slew of appointments by the Congress, cricketer-turned-politician Mohammed Azharduddin has been made the working president of the party in Telangana, which goes to polls on December 7.
Azharuddin has contested Lok Sabha election twice on Congress ticket, winning from Uttar Pradeshs Moradabad in 2009 and losing from Rajasthans Tonk-Sawai Madhopur constituency in 2014.
Azharuddin, who hails from Hyderabad, wants to contest the 2019 Lok Sabha elections from Secunderabad in Telangana.
The Congresss Telangana unit last year had urged Azhar to contest either the state assembly polls or the Lok Sabha elections in 2019, from the state.
The Congress-TDP combine is putting up a tough fight in a bid to unseat Telangana Rashtra Samithis K Chandrashekar Raos TRS that has been ruling the state since 2014.
Ex-MP and son of former Delhi chief minister Sheila Diskshit, Sandeep Dikshit has been appointed as secretary attached to Civic and Social Outreach Congress.