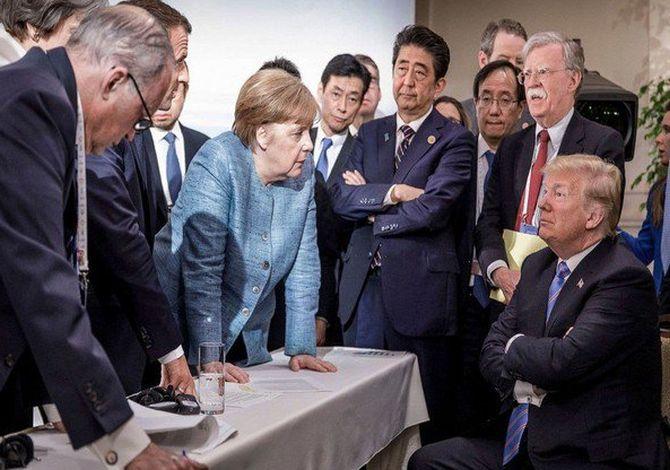 United States President Donald Trump on the last minute canceled plans to attend the commemoration ceremony of the soldiers killed in World War 1.
Quoting sources, Washington Post reported that the incessant rain in the French capital made it difficult to arrange transport for the US President.
Meanwhile, the last minute cancellation of the plan by the Trumps, especially amid the presence of other dignitaries at the memorial site, including Canadian Prime Minister Justin Trudeau, German Chancellor Angela Merkel and French President Emmanuel Macron, prompted different speculations and criticisms from some foreign policy analysts that the US President might not be up for it.
The US President was scheduled to visit the Aisne-Marne American Cemetery in Belleau, located about 85 kilometers (50 miles) east of Paris, with his wife Melania, Washington Post reported.
The cemetery has a total number of 2,288 gravesites honouring those who died in the WW1, including many Americans soldiers and mariners.
The names of 1,060 more Americans who went missing and whose bodies were not recovered are also engraved on the walls of the cemetery.
Earlier on Saturday, after arriving at Paris, Trump held a bilateral meeting with French President Macron.
Both the leaders discussed the Iran Nuclear Deal; while the French President was in favor of maintaining the Joint Comprehensive Plan of Action treaty, the US President was 'sticking to his guns'.
Trump wanted a 100 per cent secure plan that could ensure the termination of nuclear projects in Iran, CNN reported. -- ANI