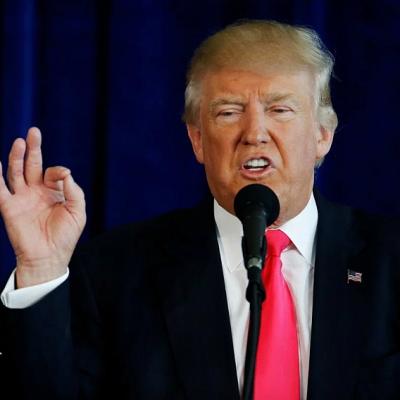 United States President Donald Trump would celebrate Diwali in his Oval Office next Tuesday, the White House has said.
"The president will be celebrating Diwali with a ceremonial lighting of the diya (lamp) in the Oval Office next Tuesday," deputy assistant to the president Raj Shah said in a statement on Thursday.
A day earlier Trump had greeted people celebrating the festival of lights the world over and said it is a special opportunity to reflect on the bond of friendship between India and the United States.
Trump said First Lady Melania joins him in sending their best wishes for a very happy and memorable Diwali.
He also recognised the "extraordinary" contributions of Indian-Americans in the development of the United States.
"We recognize the extraordinary contributions of Indian-Americans to the strength and success of our nation. Their achievements in business and industry, public service, education, scientific research, and other fields continue to represent the very best of our American virtues and the spirit of the Diwali season," said Trump, who had celebrated Diwali last year by lighting the ceremonial lamp in the Oval Office.
Asserting that Diwali is a joyous and spiritual time marked by Hindus, Sikhs, Jains, and Buddhists, Trump said lighting of lamps on the occasion symbolises the true meaning of Diwali, which is triumph of light over darkness and good over evil.
Earlier this week, US Secretary of State Mike Pompeo had said nearly a billion people from around the world will light the lamp "as a reminder that good ultimately overcomes evil, understanding over ignorance, and kindness over animosity". -- PTI