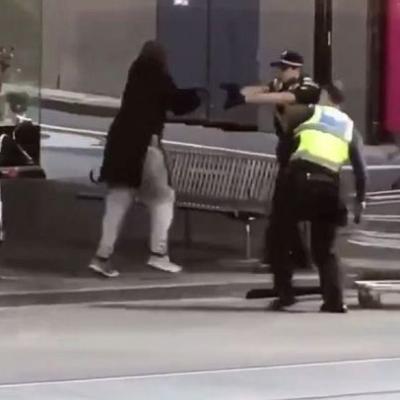 A man was shot by police in Melbourne, Australia, after setting a car on fire and allegedly stabbing a number of people in an area called Bourke Street in the central business district.
The man was arrested at the scene and has been taken to hospital in critical condition. He is under police guard.
Paramedics have assessed three people at the scene, one with a neck injury and another with a head injury. They are believed to be in a critical condition. A third person has also been taken to hospital.
Local media showed footage of a large man slashing wildly at police officers before being shot.
Image: Police shoot the man who is believed to be hospitalised. Picture courtesy: @hipstergeddon