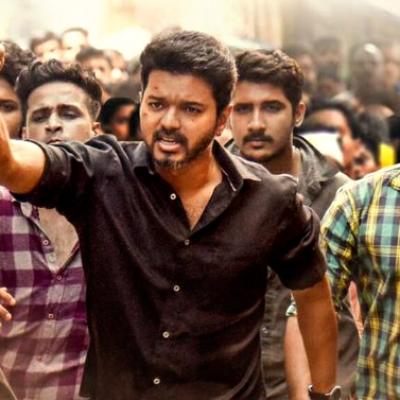 The makers of 'Sarkar', a Tamil political thriller starring actor Vijay, have under immense pressure from the Tamil Nadu government edited out parts of the movie seen as critical of the ruling AIADMK and former chief minister J Jayalalithaa, reports NDTV. The film, released on Tuesday, will be screened with a five-second video cut and audio muted at three points after protests and vandalism by AIADMK supporters.
The film's director AR Murugadoss, who tweeted last night about the police banging at his door when he was not at home, has been granted protection from arrest by the Madras High Court, which made strong observations about "interference" from the government.
"If censor board has certified the film why is there interference from the government," asked the court, stating that the director cannot be arrested till November 27. The court also questioned whether the government had taken any action against the protesters.
The AIADMK is furious over a scene in the film in which Murugadoss, playing a cameo, flings a mixer-grinder given as a freebie into the fire. The party also objected to the name of a villain - Komalavaalli - which is the original name of Jayalalithaa.