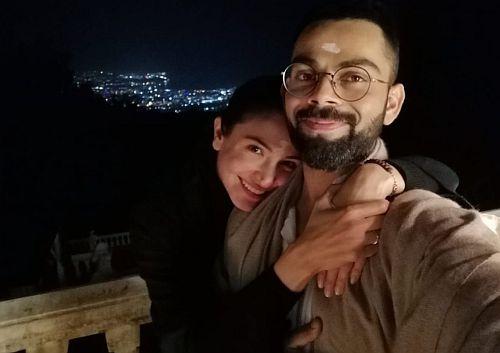 Indian cricket team captain Virat Kohli turns 30 today and will be spending his birthday with wife Anushka Sharma in Haridwar and Rishikesh.
In fact, the couple landed in Haridwar on Saturday night and according to a report in India Today, are staying at the Ananda in the Himalayas, a spa resort, till November 7.
Anushka tweeted a cheeky post with Virat, saying, "Thank God for his birth" with a heart and smiley emoji.
Kohli and Anushka's itinerary includes a day of river-rafting and camping in Rishikesh. They are also likely to visit the Anant Dham Atmabodh Ashram, whose head Maharaj Anant Baba, is Anushka's family's spiritual guru.
Have a great year and a very happy happy birthday, Virat!