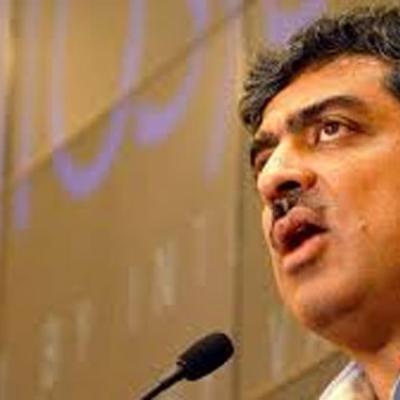 Infosys co-founder and Chairman Nandan Nilekani, his wife Rohini Nilekani and three Indian-origin billionaires have joined the philanthropic initiative created by philanthropists Bill and Melinda Gates and Warren Buffett, pledging to commit more than half of their wealth to charitable causes.
The Nilekanis, Aneel and Allison Bhusri, Shamsheer and Shabeena Vayalil and BR Shetty and his wife Chandrakumari Raghuram Shetty are among the 14 philanthropists to have joined the Giving Pledge throughout the previous year, bringing the total to 183 from 22 countries since the pledge began in 2010 with 40 American philanthropists.
Now in its eighth year, the philanthropy effort continues to expand internationally with the addition of philanthropists from Canada, India, the UAE, as well as the US. The multi-generational initiative, created by Bill and Melinda Gates and Buffett, invites the world's wealthiest philanthropists to commit more than half of their wealth to charitable causes during their lifetimes or in their wills.
"Over the past eight years, we've been inspired by the dedicated philanthropists who have chosen to join the Giving Pledge, and this year's group is no exception. They are passionate about using their wealth to help reduce inequities and improve the lives of everyone in the world," Buffett said in a statement.
"We welcome their energy, enthusiasm, and creativity, and look forward to learning from them as we all work to ensure our giving makes a positive difference."
US-based Bhusri is co-founder and chief executive officer of business software firm Workday. Forbes' real-time rankings of the world's billionaires pegs Bhusri's net worth at $1.8 billion.
The Nilekanis are also co-founders of EkStep, a not-for-profit effort to create a learner-centric Societal Platform by increasing access to learning opportunities for over 200 million children in the primary years.
Rohini Nilekani is also Founder-Chairperson of Arghyam, a foundation she set up for sustainable water and sanitation, which funds initiatives all across India.
In their Giving Pledge letter, they quoted from the Bhagwat Gita and said "We have a right to do our duty but no automatic right to the fruits from the doing. It is critical that we do not slip into inaction fearing that we may not be able to reap direct reward. It is to this ideal that we pledge."
-- PTI