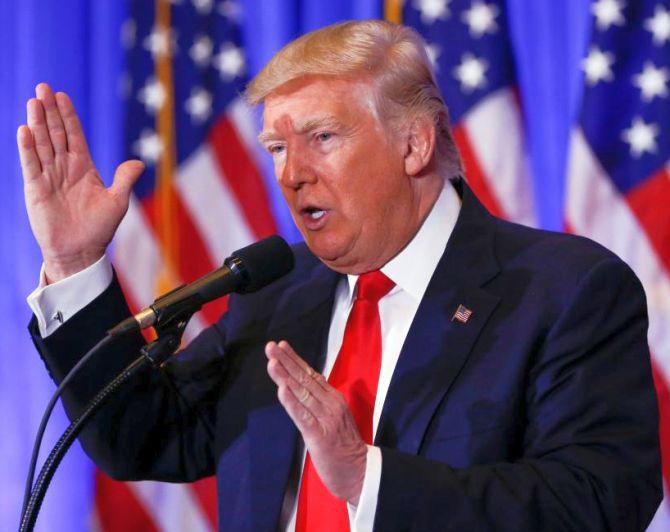 President Donald Trump on Wednesday said the United States has not been notified about North Korea's threat to cancel his historic summit with Kim Jong Un next month.
North Korea has threatened to abandon planned talks between Kim and Trump in June if Washington insists on pushing it 'into a corner' on nuclear disarmament.
"No decision. We haven't been notified at all (about the threat). We'll have to see," Trump told reporters at the White House.
"We haven't seen anything. We haven't heard anything. We will see what happens, whatever is," Trump told reporters as he welcomed the president of Uzbekistan to the White House.
Asked if Kim is bluffing, he replied, "We'll see what happens."
Asked if he will still insist on the denuclearisation of the Korean Peninsula, Trump said, "Yes".
A statement published by the state-run Korea Central News Agency (KCNA) said North Korea would never accept economic assistance from the US in exchange for unilaterally abandoning its nuclear programme.
In the meeting on June 12 in Singapore, the two countries were expected to discuss ways to implement their leaders' recent agreements to reduce military tensions along their heavily fortified border and improve their overall ties.
Reacting to the reports from Pyongyang, the White House earlier said it was "still hopeful" the summit will proceed despite North Korea's threat to cancel it.
The State Department also said it was going ahead with preparations for the summit as planned earlier. --
PTI